Neighborhood Laundromat is the largest laundromat with Smart Card Technology in East Haven and offers a wide variety services to meet all of your laundry needs. With nearly 6,000 square feet and more than 100 hundred washers and dryers, you will have access to all the machines you need without having to wait. Our service attendants are always available to answer your questions and address any of your concerns. At Neighborhood Laundromat, we offer many free services and amenities to make doing your laundry as enjoyable as possible.
In addition to our self-service, Smart Card laundry, we also offer a convenient wash and fold laundry service if you don't have time to take care of laundry yourself.
We look forward to having you join us at Neighborhood Laundromat in East Haven to experience all the laundromat services and amenities we have to offer.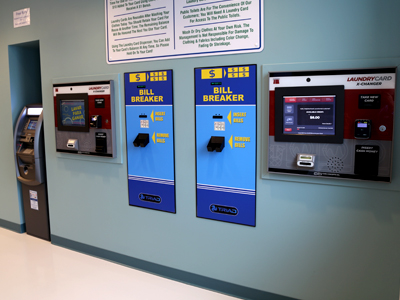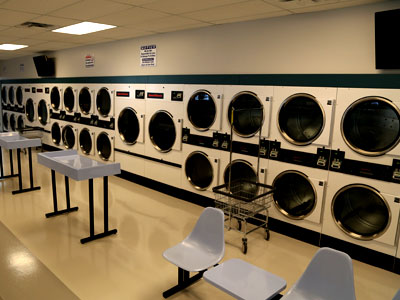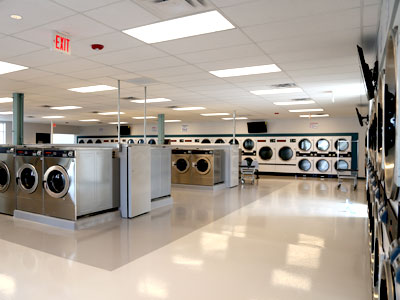 Free Wi-Fi – Neighborhood Laundromat has a high speed Wi-Fi network for your convenience. We have also strategically placed power outlets throughout our laundromat so you can easily keep all of your electronic devices charged while doing your laundry.
Free Coffee – Enjoy a free cup of coffee while at our self-service laundromat. Ask one of our attendants and they will happily oblige.
Free Parking – Large off-street parking lot for your parking convenience with 3 separate entrances.
High Definition Television – How many self-service laundromats that you know of have five flat screen TV's for your viewing convenience? Neighborhood Laundromat does! Catch up on your news, sports, or talk shows while doing your wash.
Kids Corner Play Area– We know how difficult it is to watch your children and wash clothes at the same time. We try to help by having a corner dedicated to your children. We have a 65 inch flat screen television playing animated children's movies all day and play equipment for them.